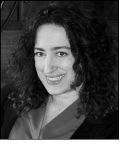 Michelle Manafy is the director of content of FreePint, Ltd., a publisher of sites and resources for the business information industry. Michelle previously served as the editorial director of the Enterprise Group for Information Today, Inc. In this role, Michelle was editor-in-chief of EContent magazine and the Intranets newsletter. She was also the chair of Information Today's Enterprise Search Summits and the Buying & Selling eContent Conference. Michelle's focus is on emerging trends in digital content and how they shape successful business practices. An award-winning columnist, Michelle has written on a variety of technology topics including digital publishing, social media, content development and distribution, streaming media, and audio, video, and storage technologies. She speaks at a variety of industry events and serves as a judge for many content and technology competitions. She has worked in book and magazine publishing for more than 20 years in areas ranging from pop culture to academic nonfiction and holds a BA in journalism from San Francisco State University.
Michelle's interest in the distinct differences and opportunities presented by the digital native generation was triggered by her experiences working with interns. Each summer, as a new mound of bright shiny clay turned up in the office, Michelle increasingly sensed subtle changes in texture that began to affect the shape of the mentoring experience. Michelle found that while digital natives bear a striking resemblance to their predecessors, their approaches to work, information interaction, and many other aspects of life are profoundly influenced by their digitally empowered world view. As these young team members began to participate in story creation and collaborative projects and to leave the office to enter the world of work, it became increasingly clear to Michelle that as a lifelong publishing professional who hadn't used a computer until college, she had a lot to learn about—and from—them.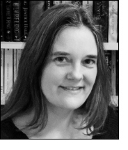 Heidi Gautschi grew up in France and the United States, and she continues to divide her time between these two countries. She has taught in the French university system since 2000, most recently at University of Lille 3. Her research looks at the cultural, social, political, and economic implications of communication technology, with special emphasis on the comparative French and American contexts. She earned a BA in philosophy from Tufts University, an MA in health education from Teachers College, Columbia University, and a PhD in information and communication sciences from the University of Paris X.
Heidi's interest in digital natives arose from her observations in the classroom and during her commute. She noticed mobile technology taking on more and more importance among teenagers and young adults, both in social situations and during classes, and wanted to better understand this phenomenon. In parallel, Heidi has also begun experimenting with different technology applications in the classroom to see if her students would learn more effectively by using the tools they are comfortable with.